There's no doubt that SnapChat is one of the most popular social media platforms with millennials and we have all been guilty of using a snapchat filter and geotag. While its no secret that businesses can create these filters to advertise their brand/company/product, what you didn't know is SnapChat is now making it easier for small businesses to advertise on their platform.
After all, with great power, comes great responsibility. Responsibility to help other small businesses advertise to their target groups of consumers.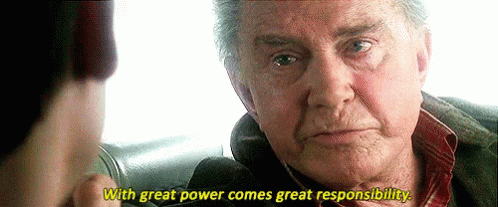 ---
So what are they actually doing?
SnapChat is making it easier to show where you are, while supporting local businesses. Launched as a trial in NYC, showed the geofilter with the name of a business over the name of the city, which is proudly displayed over your very own snaps.
If you tap on the filter, a list of register nearby businesses, shops and cafes can be shown on the screen.
For example, Mashable Headquarters in NYC showed nearby businesses Anthropologie, The Parker Gramercy and Union Fare.
---
I know what you're thinking.
'This is the same as Instagram's Location feature.
Yes, that's true. However, at this point aren't Instagram, Snapchat and Facebook all merging into one? They keep taking what makes one unique and modifying it for use in their next update.
The main point of this article is how social media can be utilised by small businesses. I know, from personal experience, how many cafes my friends and I have been to from a  photo of smashed avocado. You would have no idea where you could get that if there was geotag or location involved.
Overall, I think this kind of social media input is something that is beneficial to small businesses. It allows them to compete on the same playing field as the larger chain stores as the prices for their tag is a reasonable expense that can be factored into almost every marketing budget!
---
While your here … 
Has anyone else seen SnapChats new update. It basically changes the very essence of SnapChat. Now you can send photos and videos without a time cap.
Gone are the days of 10 second nudes.
This isn't the only change. They are also adding looping videos, emoji doodling and a 'magic eraser' (which is basically photoshop in an app).
 Look. It's not perfect but it's easier than photoshop. Plus, it will save many girls from having to take a photo, import into photoshop, make all the necessary edits and then post it on the relevant social medias.
We shall see if it takes off or if Instagram adding filters to their features will be the death of snapchat. It's looking like Insta can do everything you can SnapChat.
As Abby Lee Miller says: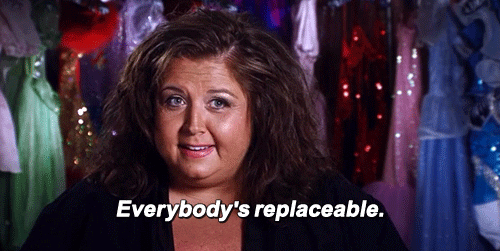 ---
So what are your thoughts?
Do you think SnapChat location will help smaller businesses gain new customers?
What about the new SnapChat update?
Or even do you think snapchat may be past its hay day??
Let me know in the comments down bellow!